Hello there, and welcome to our upcoming green shop! We are thrilled that you are here and can't wait to share with you our favorite eco-friendly products. Our goal is to make it easier for you to live a sustainable lifestyle without sacrificing quality or style. From reusable straws to organic cotton clothing, we have got you covered. Our team is working tirelessly to ensure we bring you the best affordable and sustainable products and healthy products. So whether you are a green enthusiast or just starting to make the switch, we are here to support you every step of the way. We look forward to serving you and positively impacting the planet together!
While we are still in the process of stocking our virtual shelves, we wanted to share a few of our favorite items to get you started.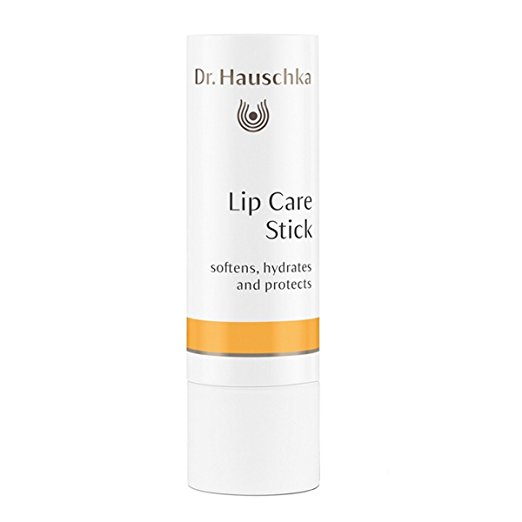 Lip Care Stick
Softens, hydrates and protects
The perfect care for dry lips: Dr. Hauschka Lip Care Stick.
Dr Hauschka Lip Care Stick is packed full of nourishing oils and waxes to keep your lips silky soft throughout the day. This practical and valuable companion is always available to nourish and protect against dryness, wind and cold.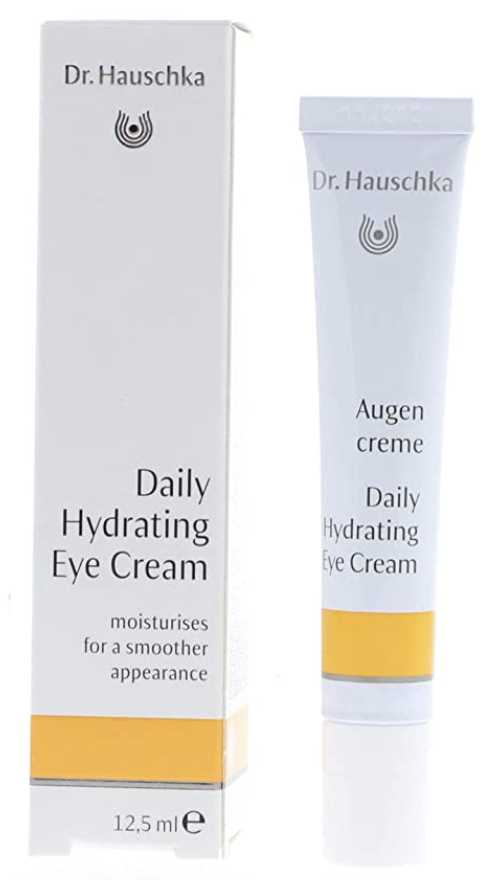 Daily Hydrating Eye Cream

Visibly minimises fine lines and wrinkles
The ideal addition to your day cream: Dr. Hauschka Daily Hydrating Eye Cream.
The skin around your eyes is delicate and enjoys extra nourishment. Whatever your skin condition, Dr. Hauschka Daily Hydrating Eye Cream is the perfect solution to smooth, moisturise and refresh this delicate skin.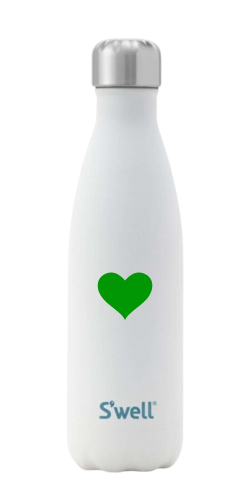 S'well Stainless Steel Water Bottle
Keeps Drinks Cold for 48 Hours and Hot for 24 – BPA-Free – Perfect for the Go
You won't have to compromise fashion and functionality to live more sustainably with our sleek, beautifully crafted, built to last bottles. Every S'well purchased counts towards displacing millions of single-use plastic bottles.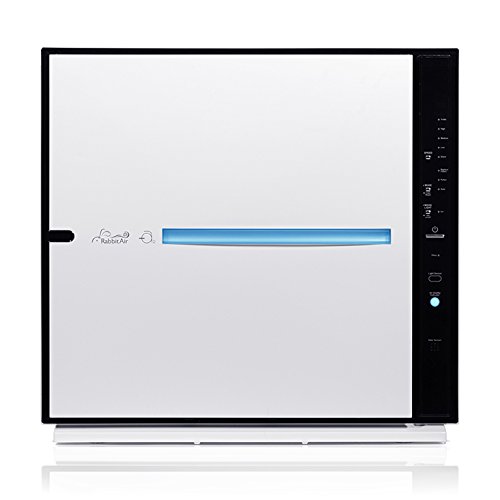 RabbitAir MinusA2 Ultra Quiet HEPA Air Purifier
Stylish, Efficient and Energy Star (SPA-780A, White, Germ Defense)
Advanced HEPA filtration with six stages of purification and deodorization
5 Year Warranty
Germ Defense customized filter: Effectively traps and reduces airborne bacteria, mold spores and particles that carry viruses.
The MinusA2 is designed to either stand alone or to be mounted on the wall.
Room coverage up to 815 sq.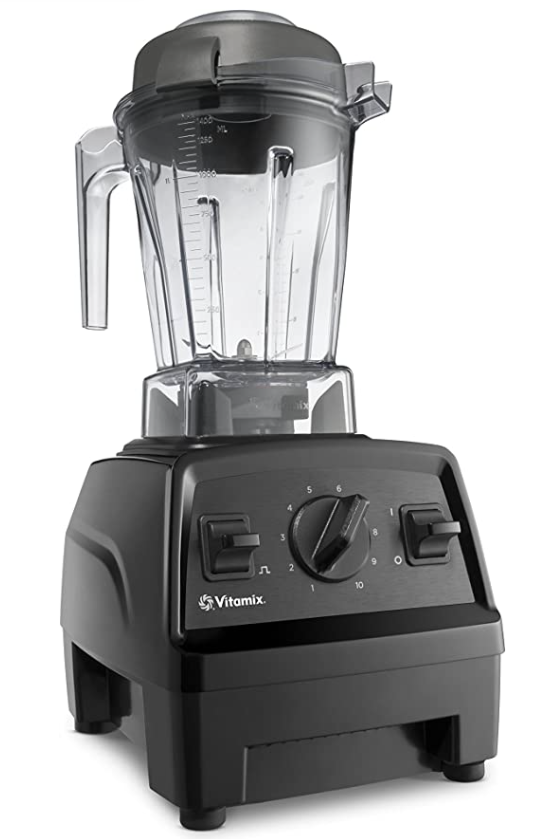 Vitamix VM0197 Explorian Blender
Professional-Grade, 48 oz. Container, Black
Variable Speed Control: Ten variable speeds allow you to refine every texture with culinary precision, from the smoothest purées to the heartiest soups
Pulse Feature: Layer coarse chops over smooth purées for heartier recipes, such as chunky salsas or thick vegetable soups.
The 48-ounce container is ideal for blending medium batches for small family meals. Cutting blades measuring 3-inch diameter to ensure a consistent blend every time. Electrical Ratings-120 V
Hardened Stainless-Steel Blades: Our aircraft-grade stainless steel blades are designed to handle the toughest ingredients, so from the first blend to the last, you get the same quality results. Cord length: 4.5 feet
Self-Cleaning: With a drop of dish soap and warm water, your Vitamix machine can clean itself in 30 to 60 seconds. What's in the Box: motor base, 48 oz. container, mini-tamper, cookbook
Design Feature: Radial cooling fan and thermal protection system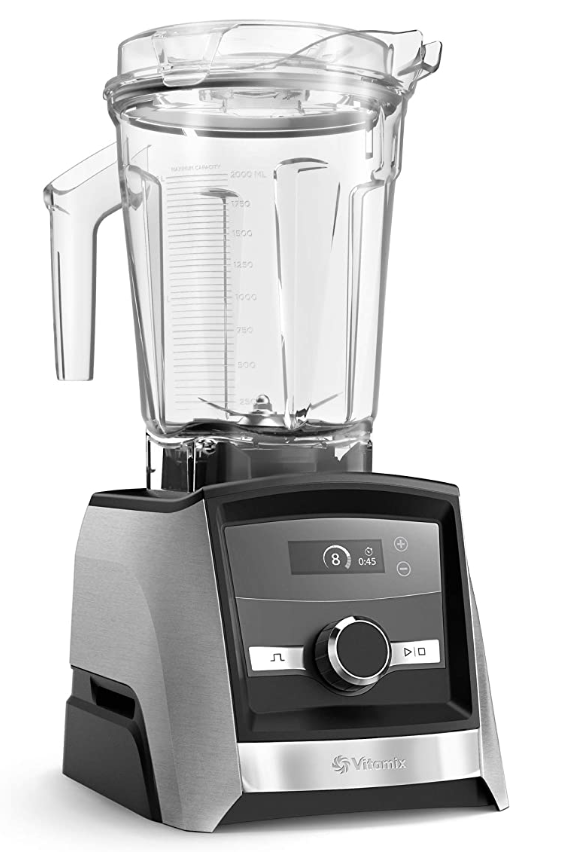 Vitamix Con A3300 Ascent Series Smart Blender
Professional-Grade, 64 oz. Low Profile Container, Brushed Stainless Finish
Touchscreen controls give the machine a sleek silhouette and are easily wiped clean.
Variable speed control and pulse feature let you fine-tune the Texture of any recipe. Electrical Ratings:120 V, 50-60 Hz, 12 Amps
Built-in wireless connectivity The motor base will automatically adjust the maximum blending times for the container Size you've chosen.
Programmable timer a built-in timer helps avoid over- or under-processing your custom recipes. Set the timer to the length of your blend, and it will turn the machine off automatically.
Pair with any SELF-DETECT containers add a range of compatible container sizes, building a customized blending system designed to fit your needs.
Included components: motor base, low profile 64 oz. container, low profile tamper, cookbook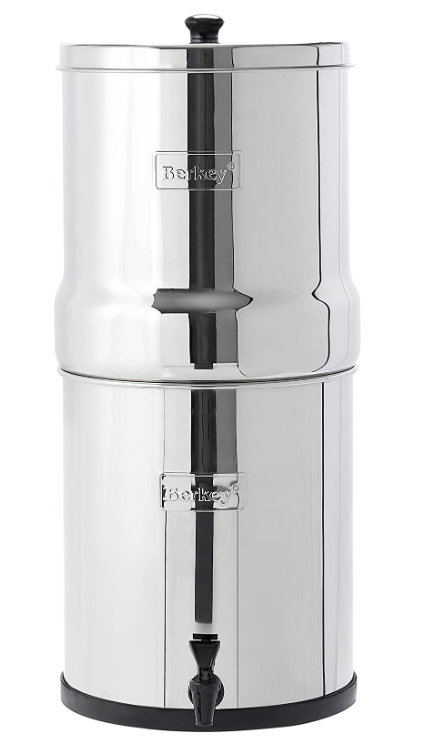 Big Berkey Gravity-Fed Water Filter with 2 Black Berkey Elements
Provides Clean, Refreshing Water at Home, Camping, RVing, Off-Grid, and Emergencies
ENJOY GREAT-TASTING TAP WATER EVERY DAY AT HOME- The Big Berkey System can be used on a countertop in your kitchen or office to transform bad-tasting tap water into delicious drinking water that's also ideal for making your favorite beverages or cooking. Equipped with Black Berkey Elements, the Big Berkey System addresses over 200+ typical contaminants that could be present in tap water.
POTABLE WATER IN THE GREAT OUTDOORS- Black Berkey Elements remove or dramatically reduce over 200+ typical contaminants that could be present in lakes, rivers, ponds, streams and other freshwater sources—no electricity, tools, or plumbing are required.
ECONOMICAL, LONG-LASTING- Black Berkey Elements provide filtered water for just pennies per gallon. Each pair of Black Berkey Elements lasts for up to 6,000 gallons before replacement is recommended.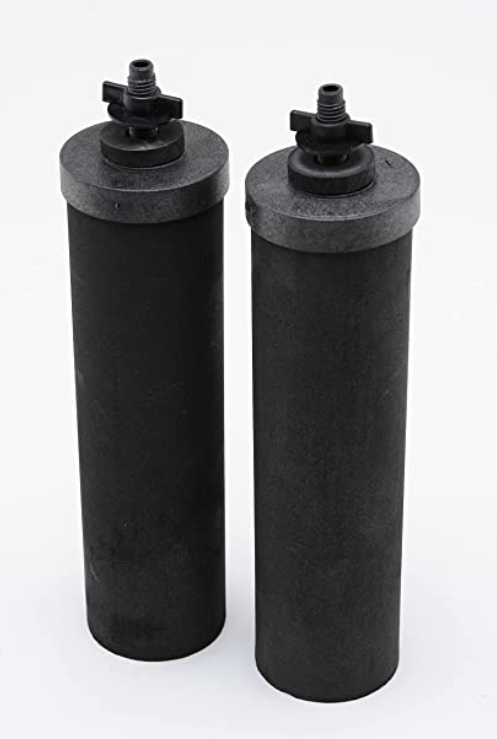 Berkey Authentic Black Berkey Elements BB9-2 Filters for Berkey Water Systems
2 AUTHENTIC BLACK BERKEY ELEMENTS BB9-2 REPLACEMENT ELEMENTS FOR BERKEY GRAVITY-FED WATER FILTER SYSTEMS- Black Berkey
FILTERS OVER 250+ TYPICAL CONTAMINANTS THAT COULD BE PRESENT IN TAP WATER AND OTHER FRESHWATER SOURCES-
INDEPENDENT TESTING- Black Berkey Elements are composed of a unique, proprietary blend of multiple media types backed by testing from accredited, third-party labs.
ECONOMICAL, LONG-LASTING- Black Berkey Elements provide filtered water for just pennies per gallon. Each pair of Black Berkey Elements lasts for up to 6,000 gallons before replacement is recommended.
THE GOLD STANDARD IN GRAVITY-FED WATER FILTRATION- Authentic Black Berkey Elements are capable of greater contaminant reduction and a longer lifespan than virtually any of the other filter elements on the market.