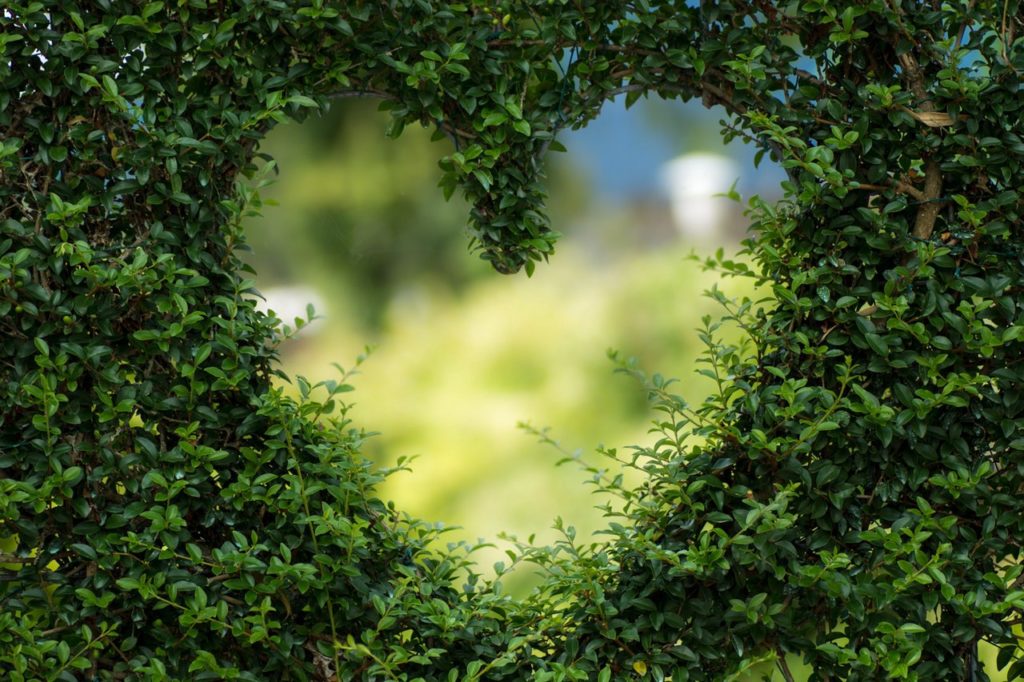 Hi Friends!
Wherever I go, people always ask me what my favorite green products are – from my go-to clean mascara to the best sustainable furniture, to the most toxic-free cleaning products. I now have so many favorite things I want to share them ALL with YOU!
Each week, I'll download you on my favorite finds that make living with a green heart something to enjoy and celebrate each and every day. From lush natural landscapes to eco-friendly products, these are the things that make me feel connected to the earth and committed to sustainable living.
First, let's talk about some of my favorite green places. I absolutely love spending time in the great outdoors, surrounded by towering trees and babbling brooks. Whether hiking through a dense forest or lounging on a sandy beach, being in nature always makes me feel rejuvenated and inspired. Some of my favorite green places include national parks like Yosemite and Zion and more local spots like community gardens and urban parks.
Next up, let's talk about some of my favorite green people. I am endlessly inspired by individuals who are committed to environmentalism and positively impacting the planet. From climate activists like Greta Thunberg to sustainable fashion designers like Stella McCartney, many people are doing amazing work to protect our planet and create a more sustainable future.
Of course, no discussion of green things would be complete without mentioning some of my favorite eco-friendly products. From reusable water bottles and grocery bags to non-toxic cleaning products and natural skincare, many great products can help us reduce our environmental impact and live more sustainably. I love discovering new brands and products prioritising sustainability and ethical production practices.
Overall, these are just a few of the many green things, people, places, and products that I love. I hope that sharing them with you has inspired you to think more about your relationship with the environment and how you can positively impact the planet. Let's work together to create a more sustainable future for ourselves and future generations!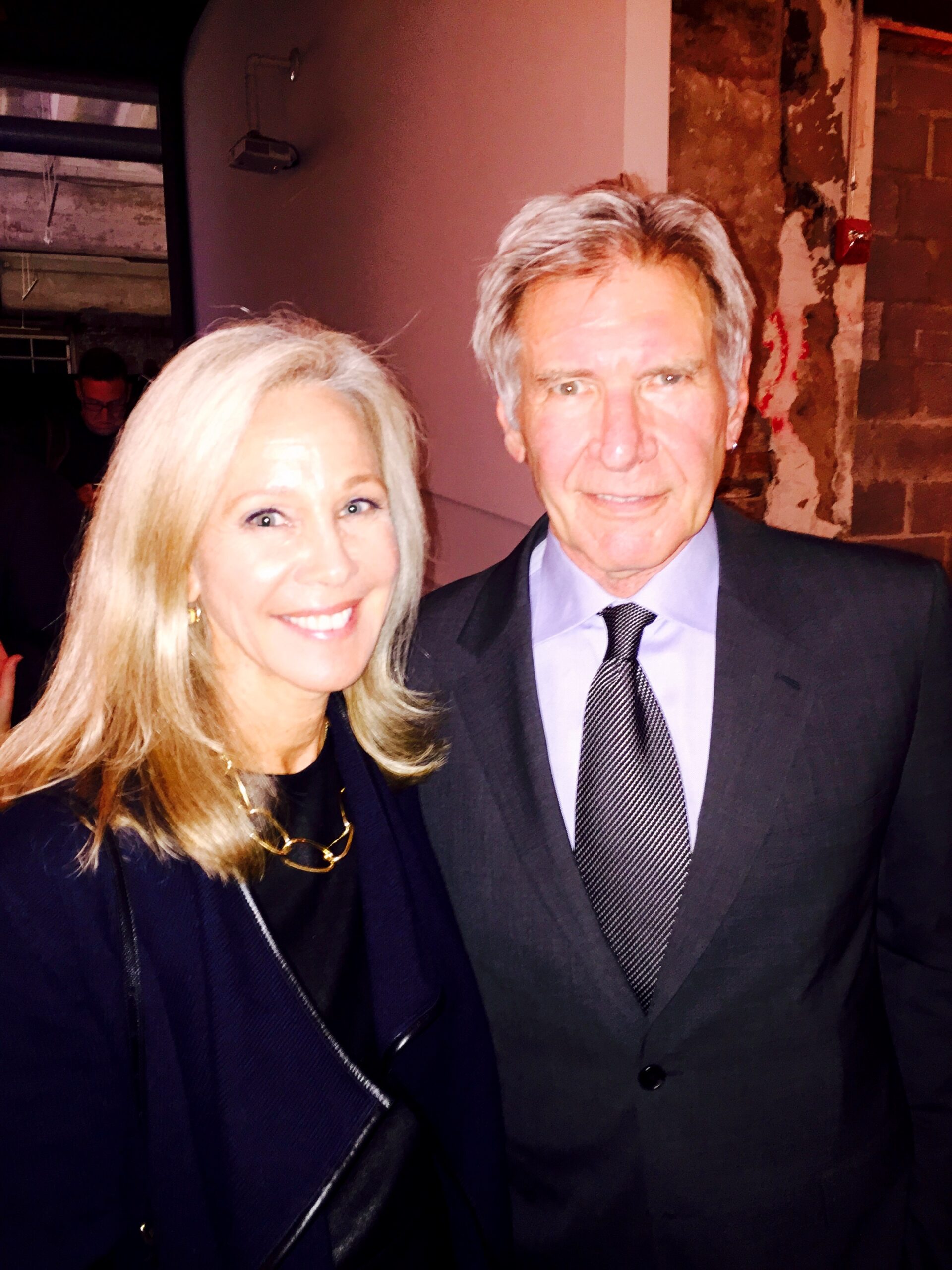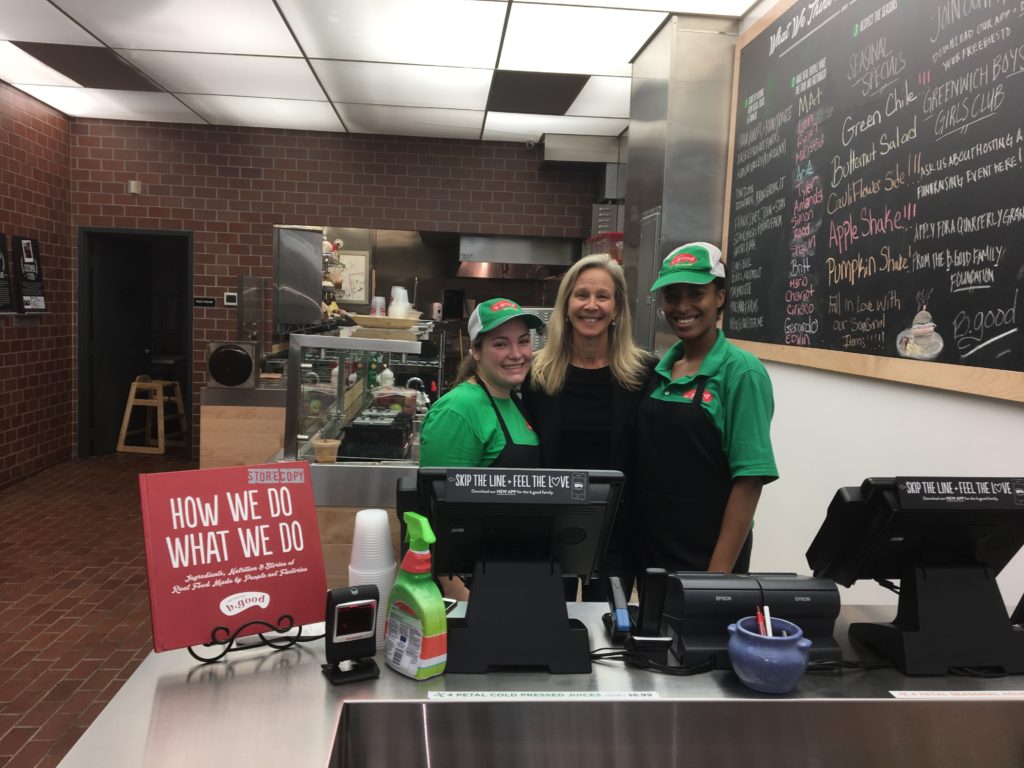 People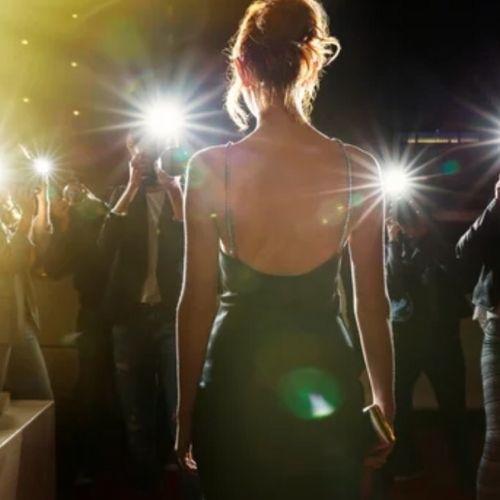 Celebrities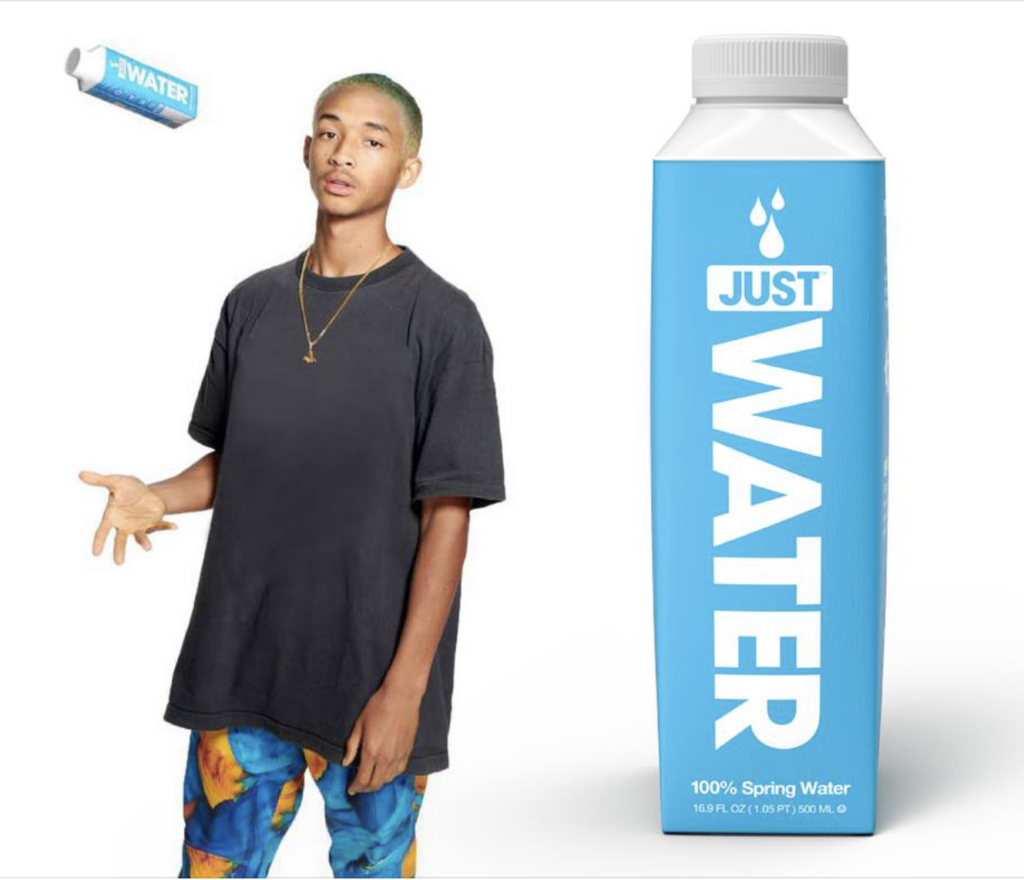 Jaden Smith
Rapper, Singer, Actor and Founder of JUST Water
Jaden Smith could have easily settled into a life of making movies and music. The son of superstar Will Smith and Jada Pinkett Smith, Jaden won awards at age eight for his performance in The Pursuit Of Happyness and collaborated with Justin Bieber on the top ten hits "Never Say Never" when he was 12. However, Jaden had more ambitious goals and picked a path that involved entrepreneurship and philanthropy as much as (if not more than) music and films. 
Jaden was reaching his teen years when he decided to do something about plastic pollution after seeing the litter cluttering beaches and oceans. He was still in his teens in 2015, when he co-founded the eco-conscious JUST Water, a beverage brand that has found success in the marketplace while helping the environment.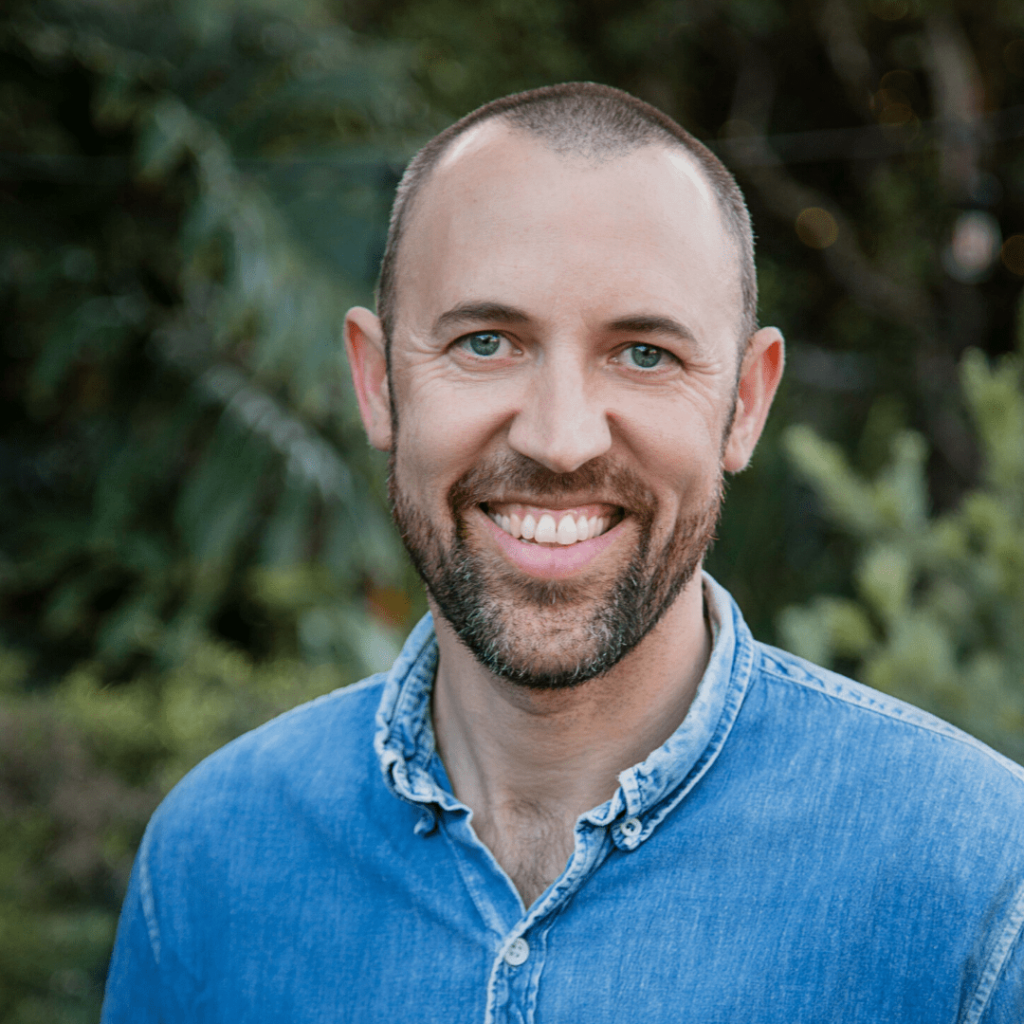 Ryland Engelhart
Ryland Engelhart co-founded Kiss the Ground in 2013 and plays a leadership role in the organization as the Chief Mission Officer; he is a producer of the Kiss the Ground film released on Netflix and host of the Kiss the Ground Podcast.
As a 15-year entrepreneur, he is also the co-owner and prior Mission Fulfilment Officer of the nationally recognized plant-based restaurants Cafe Gratitude and Gracias Madre, located in Southern California, and co-creator of the documentary film, May I Be Frank. He is a passionate speaker on the topics of sacred commerce and regenerative agriculture, tools for building community, food is medicine, and the practice of love and gratitude.
Ryland is also a dedicated husband and father and lives on a 17-acre regenerative organic farm in Fillmore, CA, where he is learning to practice what he preaches.
Michelle Pfieffer
Michelle Pfeiffer is a Golden Globe Award winner and three-time Academy Award-nominated actress. She has long advocated for the environment and children's environmental health. Michelle has been a supporter of EWG since its inception. She has also lent her voice to other critical issues, supporting the Humane Society and the American Cancer Society.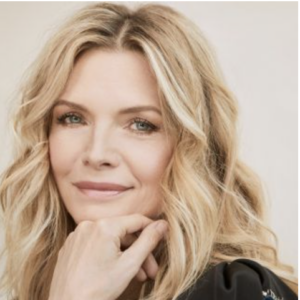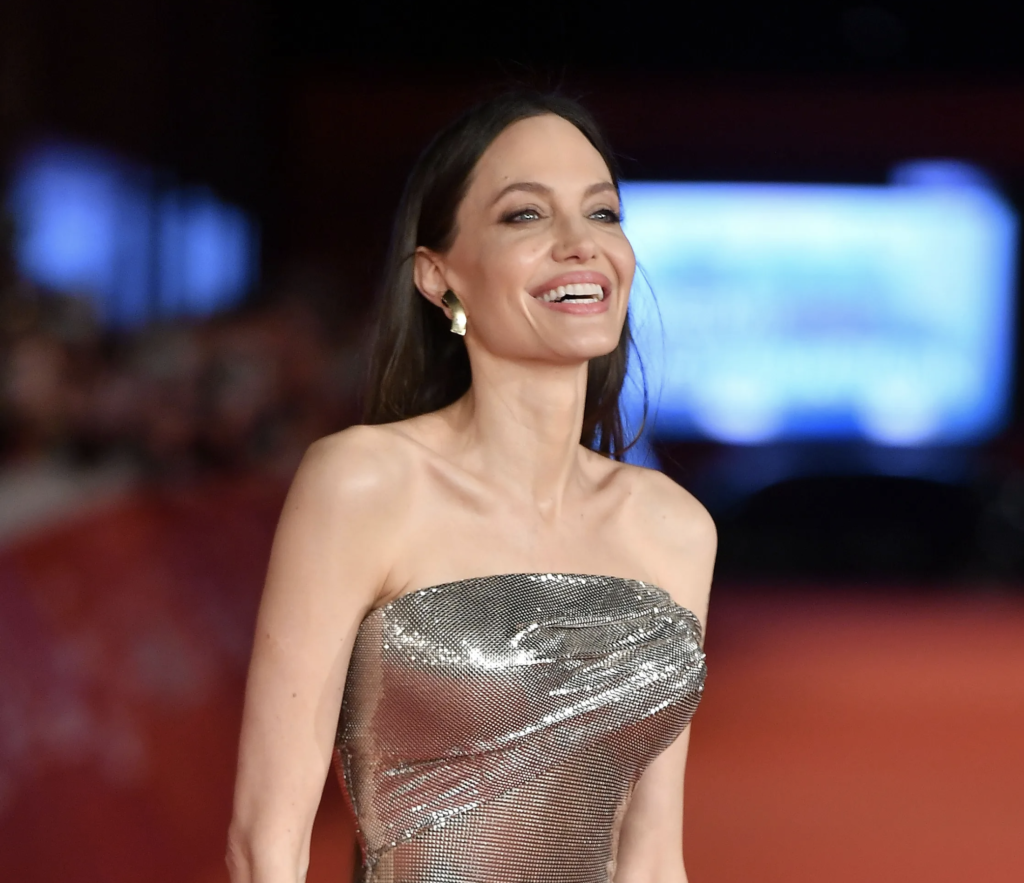 Angelina Jolie
Actress and founder of Atelier Jolie
Angelina Jolie award-winning actress, filmmaker, and humanitarian. The recipient of an Academy Award and three Golden Globe Awards is stepping into the world of fashion with her groundbreaking sustainable fashion collective, Atelier Jolie.
Atelier Jolie is not just another fashion brand. It's a movement that embraces ethical fashion practices and empowers marginalized communities.
This visionary initiative aims to transform the fashion industry by utilizing deadstock, quality leftovers, and vintage materials to create stunning, one-of-a-kind pieces.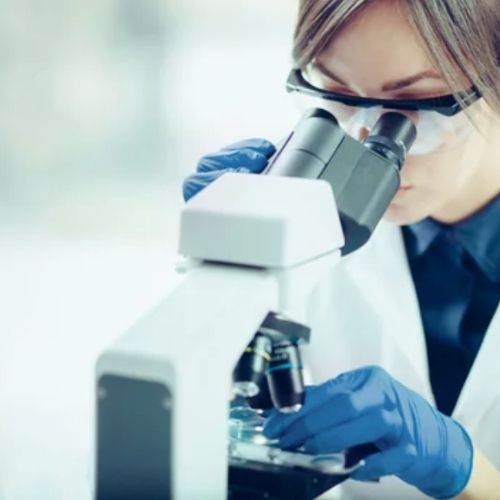 Experts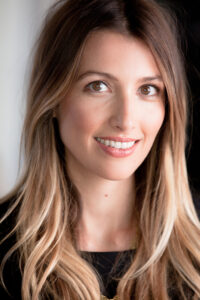 Dr. Bojana Jankovic Weatherly
Dr. Bojana Jankovic Weatherly is an award-winning, board-certified internal medicine physician. She completed a fellowship in integrative medicine and is trained in functional medicine, nutrition and mindfulness. Her approach is rooted in evidence-based medicine personalized to each individual she works with to achieve her or his health goals.
As part of her mission to deliver accessible, evidence-based health and wellness information, she created her website, drbojana.com, which features her videos, articles and recipes.
Murray C. Clarke, D.Hom., M.Hom., L.Ac.
Dr. Murray Clarke is originally from New Zealand and moved to America in 1984 to study medicine. He now holds licenses and doctorates in three fields of medicine: naturopathic medicine, homeopathic medicine and Chinese medicine (including acupuncture and herbology).
Dr. Clarke's clinic is located in Santa Monica, California, where for the past 20 years he has helped to pioneer the field of holistic pediatrics, earning recognition as a leading homeopathic specialist in the Los Angeles area.
The private medical clinic opened in 1988 with a general practice utilizing acupuncture, herbs, nutrition and homeopathy. Mothers and fathers who experienced restored and robust good health after treatment began bringing their infants and children to be treated. With the same measure of benefits and success working with children, Dr. Clarke's reputation continued to grow within the community, and local M.D. pediatricians began referring their own patients to him when they were unable to help with standard pharmaceutical approaches.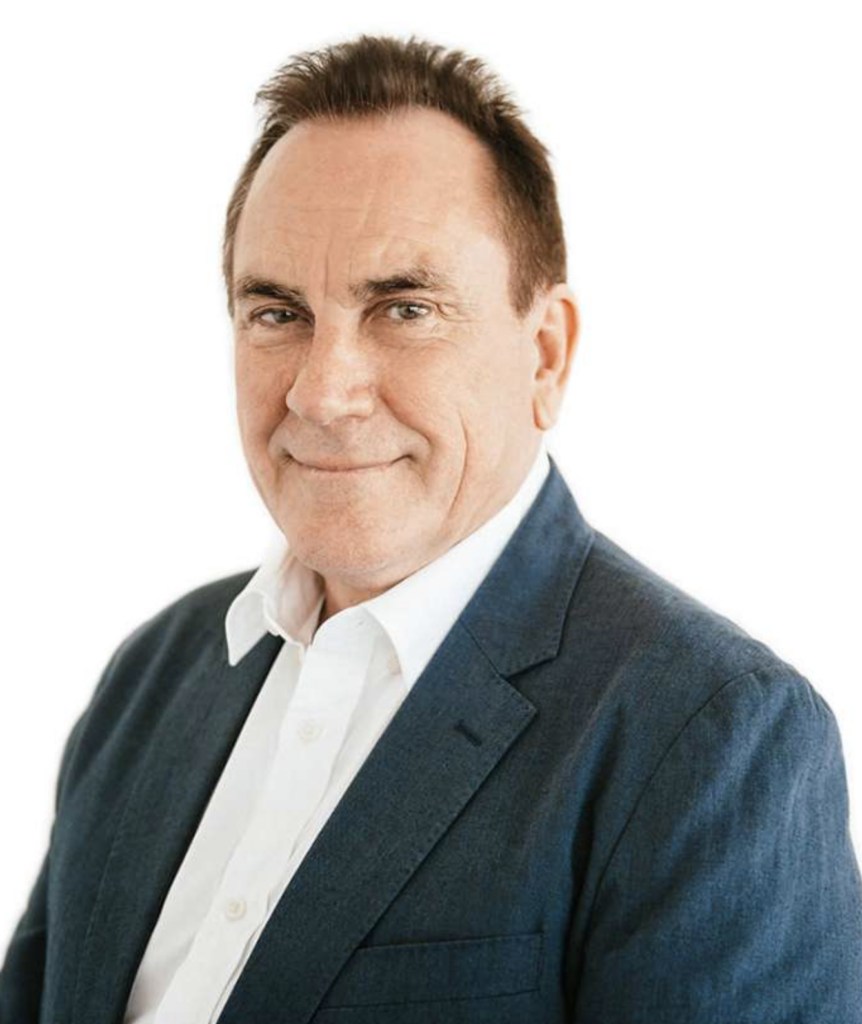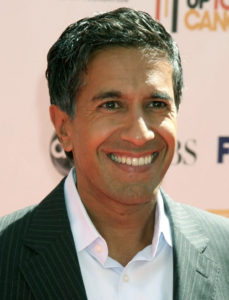 Sanjay Gupta
Sanjay Gupta is a practicing neurosurgeon and associate chief of neurosurgery at Grady Memorial Hospital and an associate professor at Emory University Hospital in Atlanta. He is a Time magazine columnist, a CBS News contributor, and a chief medical correspondent at CNN.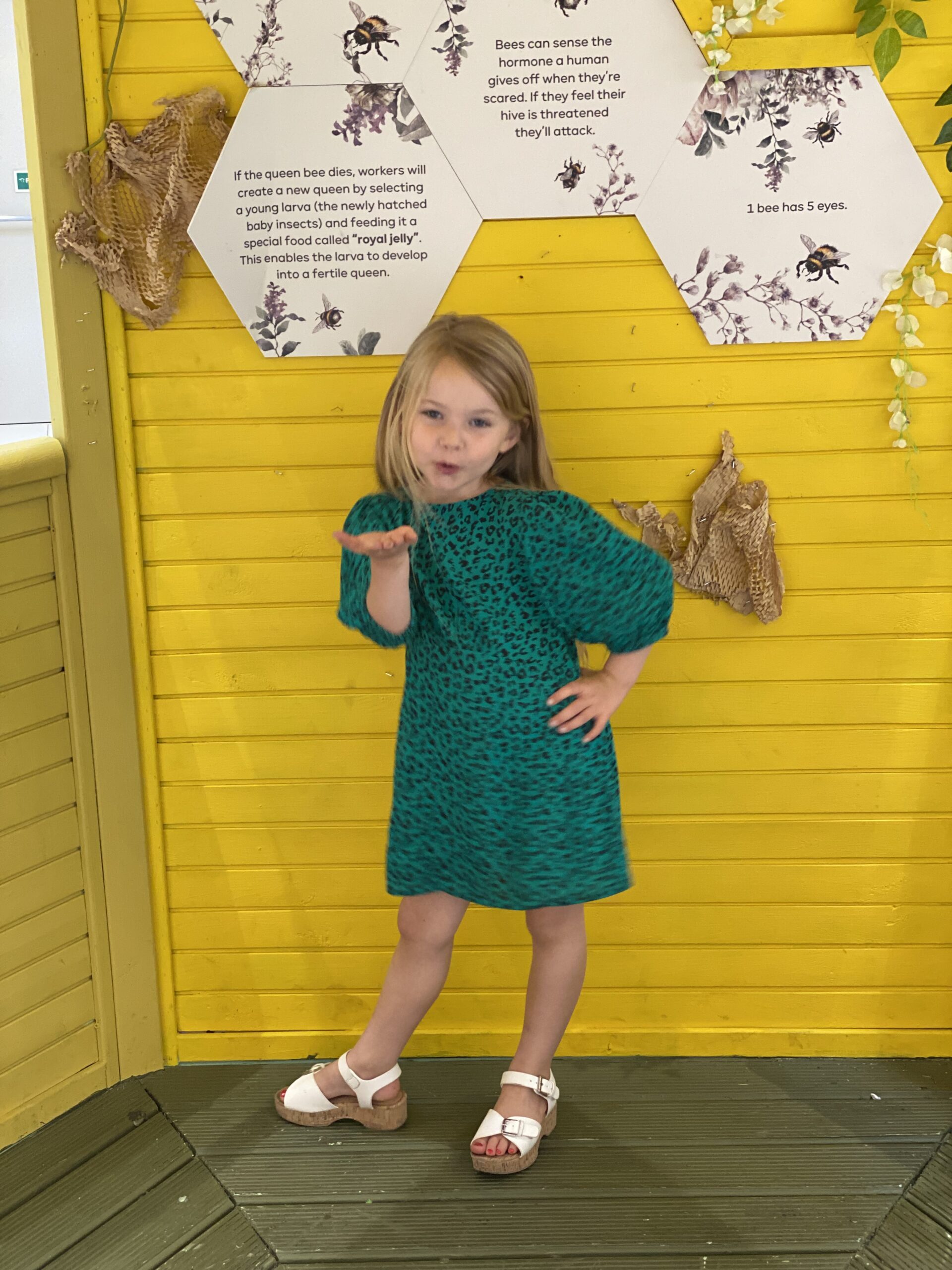 Everyday Heroes
JAIME NACK
Jaime Nack is the President of Three Squares Inc. (TSI) – an award-winning sustainability consulting firm and the first in the U.S. to achieve ISO 20121 certification. TSI has a robust client roster and has enjoyed working with organizations embracing sustainable practices, including Nike, ESPN, Honda, Disney, LVMH, United Airlines, and more. Having worked on all seven continents (including Antarctica), Jaime is a global leader in developing and implementing sustainability plans for governments, corporations, investors, and industry groups.
In 2011, the World Economic Forum named Jaime a Young Global Leader. She received an appointment under the Obama administration to serve on the National Women's Business Council, an advisory council to the President, Congress and the SBA on economic issues of importance to women business owners. In 2013, Nack was named the "Environmental Conservator of the Year" by the L.A. Area Chamber of Commerce.
Jaime speaks to audiences worldwide about the business case for sustainability and its impact on the future of the global marketplace. She proudly serves as one of Vice President Al Gore's presenters for The Climate Reality Project.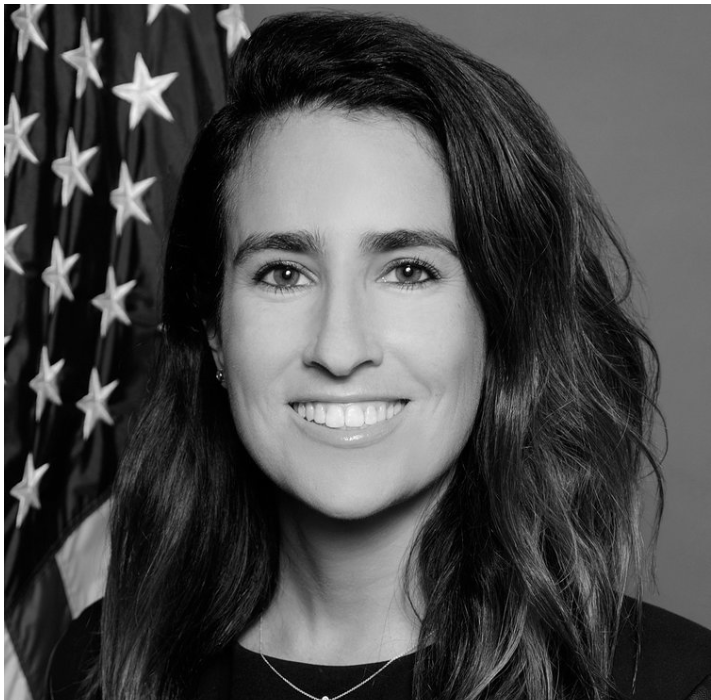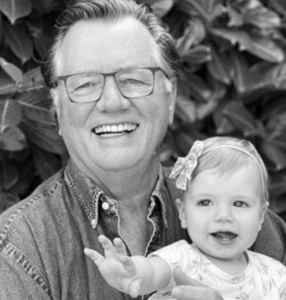 Greg Mollner
Greg Mollner is a veteran entrepreneur, business and organizational leader with a diverse background of success in investment banking, media and arts in the for-profit and non-profit sectors.
As co-founder of Seattle-based land investment firm Heartland Group Inc., Greg raised over $200M to acquire and pre-develop over 2,500 acres of land in communities throughout the country. Heartland worked with city planners to position each property for responsible development in line with the city's growth and environmental goals.
In 2004, Greg and his wife Allison co-founded the Good Neighbor Program (GNP) with the founders of The Hotel Group (THG). The GNP has donated over $1M of furniture, bedding and electronic equipment to community non-profits and shelters in each city where THG owns a property.
Greg received his Bachelor of Arts degree in Communications and Film from the University of Arizona. He and his wife of 39 years, Allison, live in Bellevue, WA. They have three daughters.
Alison Mollner
Allison Mollner has a long and distinguished career in marketing, communications and business development with a focus on finance, philanthropy and the arts community.
In 2012, Allison was elected to the board of the Brain Injury Alliance of Washington (BIAWA), one of the leading brain injury organizations in the country. In 2008, BIAWA led the development and passage of the "Zackery Lystedt Law" in Washington state – the first, and most comprehensive sports injury law in the nation that prohibits young athletes under the age of 18 suspected of sustaining a concussion from returning to play or practice without a licensed health-care providers' approval. It was adopted in all 50 states in 2014.
Allison recently completed serving in her third year as President of BIAWA. She has led the development of several key initiatives, including the creation of the "Special Needs Pooled Trust" program, which enables individuals receiving government assistance after sustaining a disabling injury to transfer funds from a settlement into a trust (overseen by a trustee), allowing them to keep those benefits.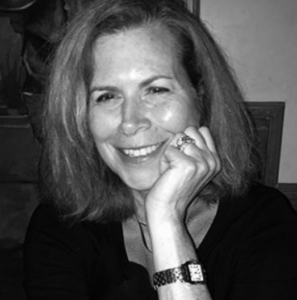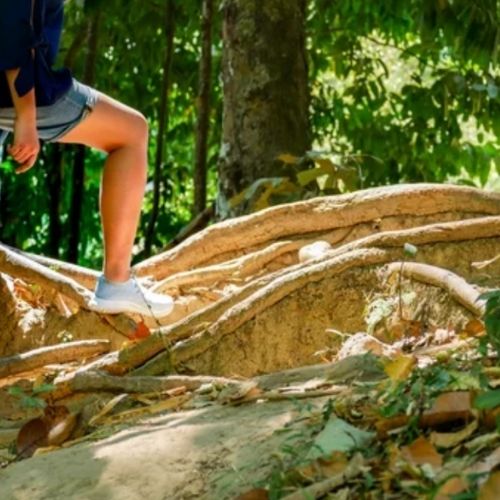 Trailblazers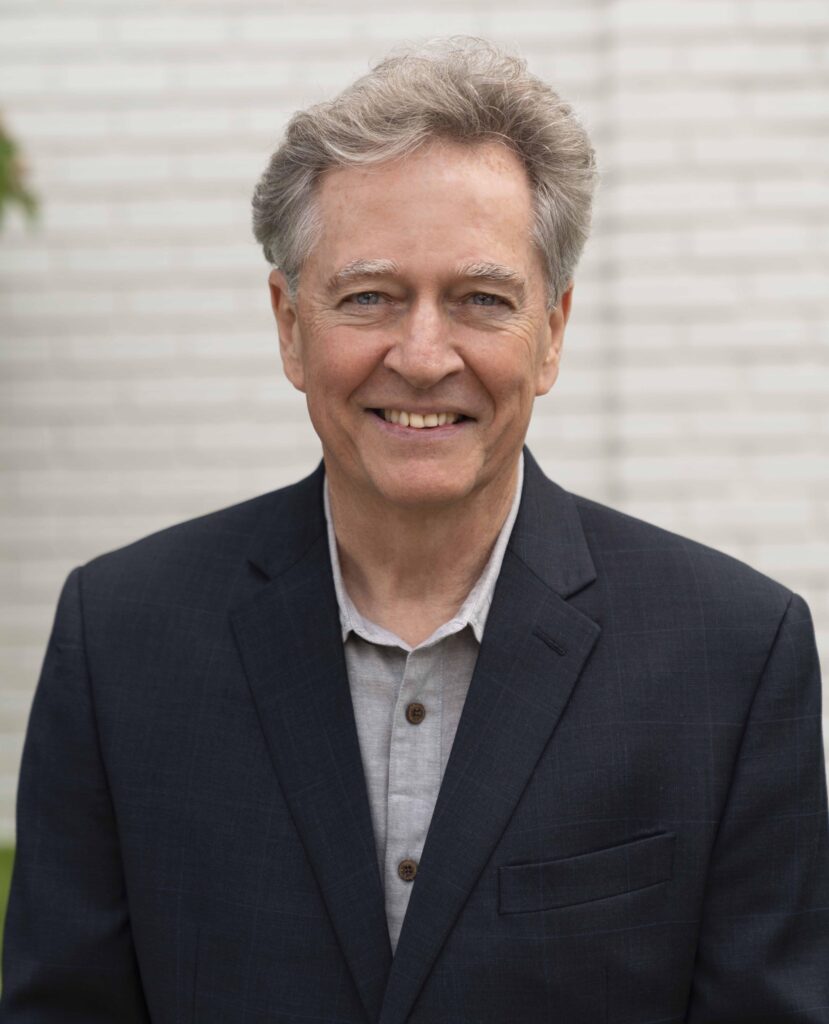 Ken Cook
Ken Cook, president and co-founder of Environmental Working Group, is widely recognized as one of the environmental community's most prominent and influential critics of industrial agriculture, U.S. food and farm policy and the nation's broken approach to protecting families and children from toxic substances.
Under Cook's leadership over the past 20 years, EWG has pioneered the use of digital technologies to expose the harms done by misconceived crop subsidies, crop insurance and runaway agricultural pollution. The organization has also empowered American families with easy-to-use, data-driven tools to help reduce their exposure to potentially harmful ingredients in foods, drinking water, cosmetics and other household products. These unique digital resources are searched hundreds of millions times by consumers, journalists and policy makers.
Lilja Viggosdòttir
It's impossible not to be inspired by local designer and luxury brand founder Lilja Viggosdòttir. At just 25 years of age, the half-Kiwi, half-Icelandic designer has shaken up the accessory and leather goods scene with her label, Nordic, a range of luxury leather bags and accessories made of Icelandic salmon leather.
After over 18 months of preparation, Nordik was launched in August 2017 with a debut collection titled Einstök, meaning 'unique' in Icelandic. True to its name, the coveted Einstök collection and the Nordik brand as a whole are an exquisite breath of fresh air for style-savvy and sustainability-focused fashionistas. Designed in NZ and made in Italy with Icelandic salmon leather, Nordik's coveted range is ground-breaking and unparalleled in every aspect.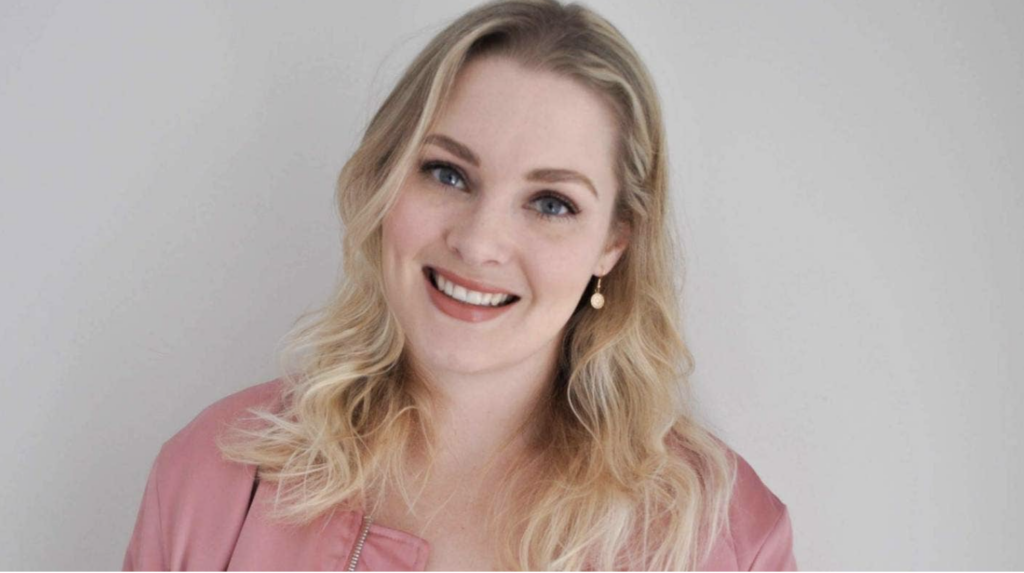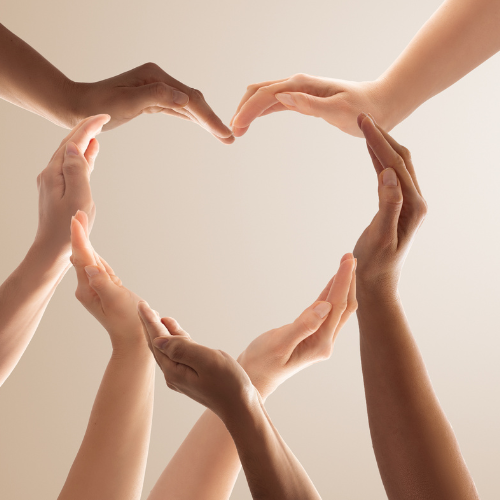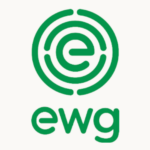 At Environmental Working Group our mission is simple: To empower you with breakthrough research to make informed choices and live a healthy life in a healthy environment.
Since 1993, the Environmental Working Group has shined a spotlight on outdated legislation, harmful agricultural practices and industry loopholes that pose a risk to our health and the health of our environment.
Whether it's on Capitol Hill or in communities across America, we make our voices heard, changing the debate over environmental health and putting the most important people – you and your family – at the center of the conversation.

Plastic Pollution Coalition's expansive global alliance includes more than 1,300 organizations and businesses and more than 14,000 individuals who have the shared goal of helping to create a more just, equitable, regenerative world free of plastic pollution and its toxic impacts.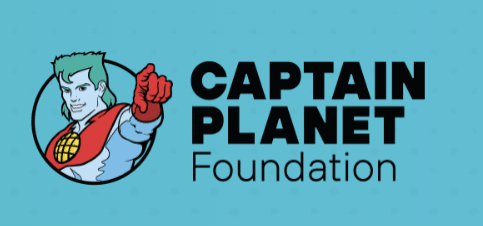 For 30 years, we've been committed to creating real-life manifestations of the critically-acclaimed animated series Captain Planet and the Planeteers by working collaboratively to engage and empower young people to be problem solvers for the planet.
Thirty years later, the Captain Planet Foundation has funded 3,300+ projects across all 50 states and 90 nations worldwide that have directly engaged more than 1.6 million children worldwide.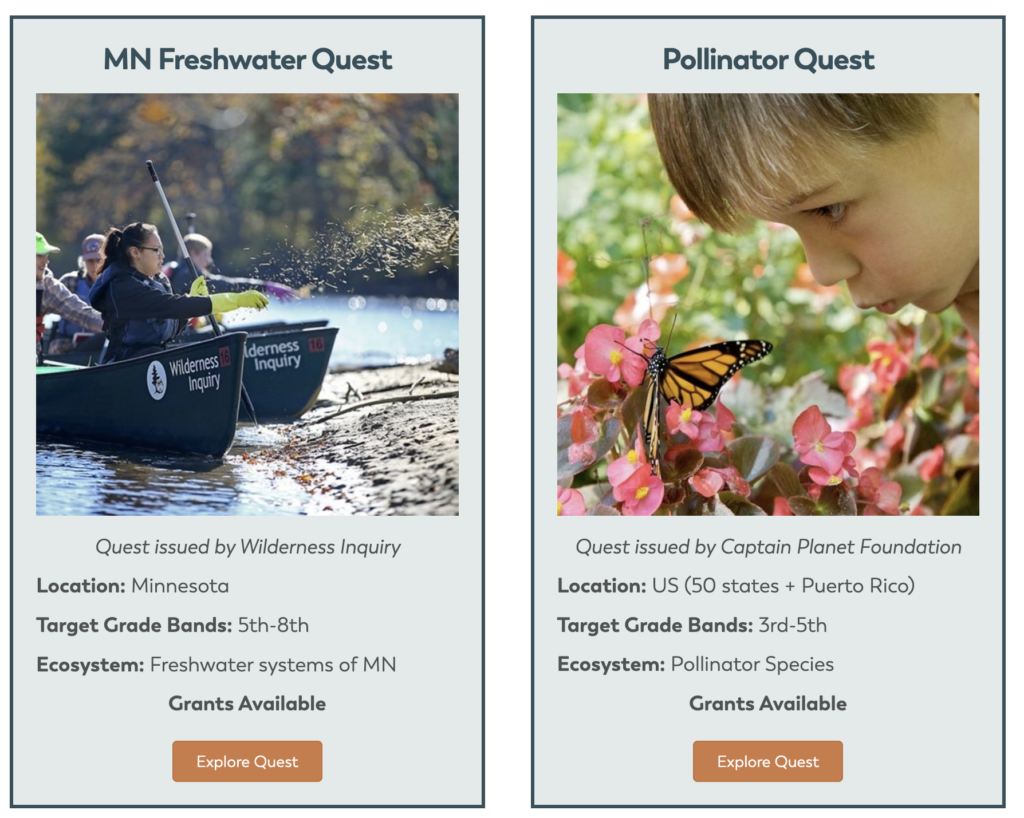 Creating a Generation of Heroes
Project Hero is a free online platform that offers standards-oriented and authentic project-based learning experience for empowering and engaging students to take action for their local endangered species and ecosystems.
Each Quest students undertake is a unique learning and activation journey that focuses on locally-relevant environmental issues. We present multi-media content, lessons, and activities for exploring and understanding the threats to local species and ecosystems. Every Quest culminates in a hands-on project to empower your students to make a meaningful impact in their environment.
When you register for a free account as an educator, you gain access to additional teaching resources, tips, and opportunities, including eligibility for grant funds to support your class's projects.
Scientists around the world agree that Climate change is happening. Its effects are already being felt everywhere on earth, including right here in our community — maybe especially in our own community.
Climate change threatens our health, the quality of our air and water, our health of our land and food, and life all around us. Climate change affects everyone, but some of us will feel the impacts more than others. BIPOC communities feel more effects of these environmental problems as a result of a long history of injustice.
Climate justice calls on the world to acknowledge the environmental injustices caused by systemic racism, and to ensure climate solutions benefit all people, especially BIPOC communities.
As part of this challenge, you will explore climate justice issues in your community related to your food systems (EARTH) OR your energy/ transportation systems (FIRE). You will have the opportunity to examine these issues based on the pillars of climate justice. Then, you will be challenged to design a solution to solve the problem you identified. Ready to get going!?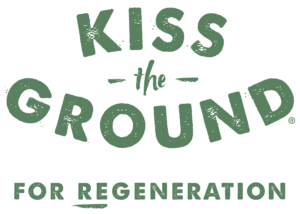 "Over the past 10 years, Kiss the Ground has become a leading voice in raising awareness for regeneration through storytelling, education, and advocacy. We believe regenerative agriculture is a viable solution to combat the climate, water, and health crisis. Tens of millions of consumers have already been influenced by the film and the work of Kiss the Ground."
"Our Mission is to awaken people to the possibilities of regeneration –– a solution for the climate, water and health crisis."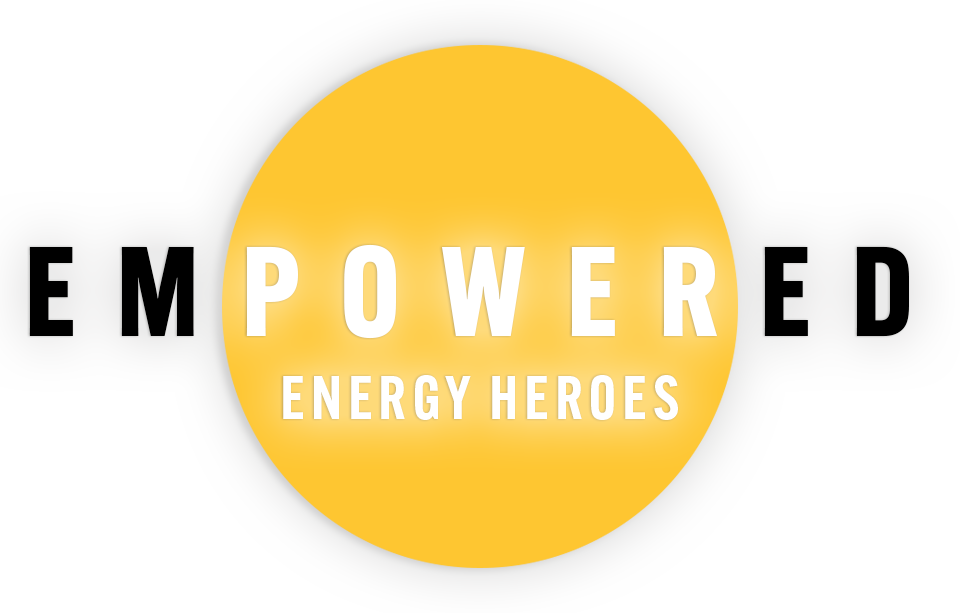 Empowered Energy Heroes
Empowered: Energy Heroes is a four-part documentary series that celebrates the heroes of our times–scientists, inventors, entrepreneurs, policymakers, and citizens behind the renewable energy revolution. The four 30-minute episodes are available beginning April 1, 2023, via NETAfor Earth Day scheduling. The theme for Earth Day 2023 is "Invest in Our Planet."Empowered: Energy Heroes celebrates this pivotal moment in time when America is making historic investments to revolutionize our energy system. Chloe Goshay, a millennial concerned about climate change, hits the road from California to Massachusetts to meet the heroes of our times–scientists, entrepreneurs, policymakers and citizens paying the way for a renewable energy system. The series' four episodes explore humanity's relationship with energy and the systems and technologies developed over time. The dawning of this renewable energy period is presented as more than a solution to our climate crisis. It is the natural evolution of our scientific discoveries that make energy more affordable, reliable, and sustainable.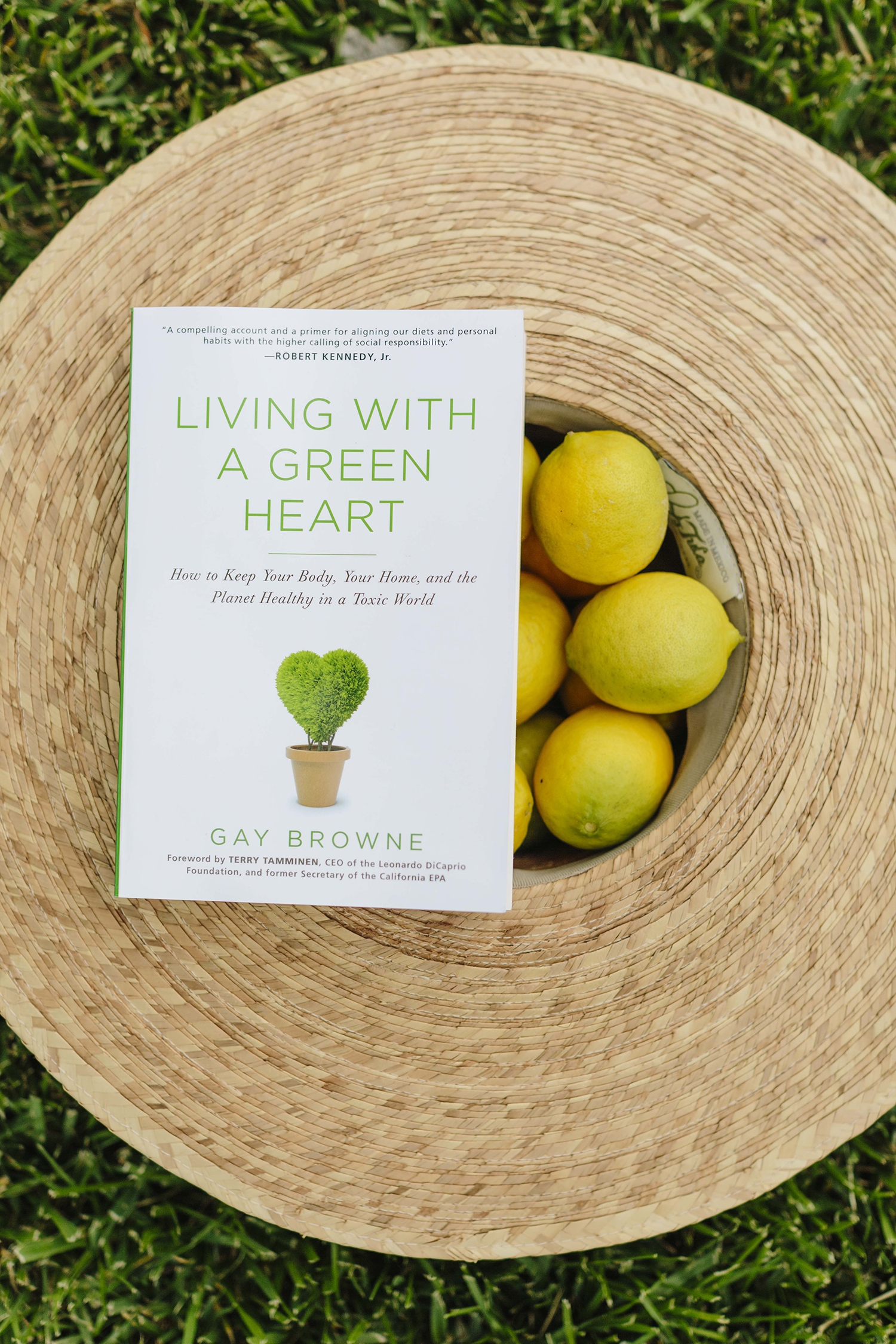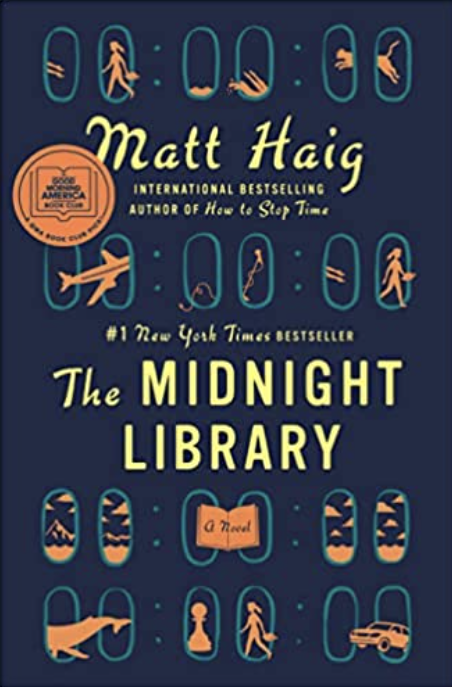 The Midnight Library by Matt Haig
The Midnight Library by Matt Haig is a beautifully written and deeply moving novel that will capture your heart and inspire you. From the very first page, you will be drawn into the story of Nora Seed, a woman who is struggling to find her place in the world and grappling with feelings of regret and unfulfillment.
Haig's writing is both eloquent and accessible, and he has a gift for painting vivid and evocative scenes that transport you to the different worlds Nora visits throughout her journey. The Midnight Library is a book that will make you think deeply about your own life and the choices that you have made, but it is also a book that will leave you with a sense of hope and possibility.
One of the things that I loved most about this book was the way that Haig explores the idea of parallel universes and the concept of "what if". As Nora travels through the different versions of her life, we see the impact that small choices can have on the trajectory of our lives, and we are reminded that it is never too late to make a change.
Overall, The Midnight Library is a book that will stay with you long after you finish reading it. It is a testament to the power of hope, the importance of human connection, and the beauty of second chances. I highly recommend this book to anyone looking for a warm, friendly, and engaging read that will leave them feeling inspired and uplifted.
Living With A Green Heart by Gay Browne
Writing this book was truly a labor of love for me, and I'm thrilled to hear that it's resonated with so many readers.
At its core, Living with a Green Heart is all about helping individuals make positive changes in their daily lives to reduce their carbon footprint and live more sustainably. But it's more than just a guidebook – it's a story of my personal journey to become more environmentally conscious and the lessons I learned along the way.
I believe that living sustainably isn't about making drastic changes all at once, but rather taking small, meaningful steps towards a more eco-friendly lifestyle. And in Living with a Green Heart, I offer practical tips and advice for doing just that. From reducing your energy consumption to choosing more sustainable food options, there are so many ways we can all make a difference.
But what I love most about this book is the sense of community it fosters. Living sustainably isn't just about individual actions – it's about coming together as a global community to make a real impact. And I truly believe that by working together, we can create a more sustainable future for generations to come.